Cultural Production and Markets within a Global Context 
My substantive research centers on dynamics of cultural production and art markets within a global context. My first book, The Global Rules of Art. The Emergence and Divisions of a Cultural World Economy, examines the emergence of a global field in contemporary art and the diverse ways that artists from formerly colonized or peripheral locations become valued worldwide.
Prior to the 1980s, the postwar canon of so-called "international" contemporary art consisted almost entirely of artists from North America and Western Europe, while cultural agents from other parts of the world often found themselves on the margins. By expanding and revising fields theory to a global level, The Global Rules of Art examines how and why this discriminatory situation has evolved and diversified in recent decades. Drawing from abundant source material—including information regarding the arts infrastructures of over a hundred countries; institutional histories and discourses; fieldwork on four continents; and interviews with artists, critics, curators, gallerists, and auction house agents—the book charts the complex historical transformations that led to the rise of a world-spanning field whose logics have become increasingly redefined in global terms. Moreover, blending illuminating case studies with large-scale analyses, the study uncovers how transnational networks, power structures, and larger cultural forces interact in the construction of value and reputations across continents. Theoretically, The Global Rules of Art breaks new ground by advancing a multi-scalar and multi-level global fields theory to examine processes of globalization and their effects on valuation, inequalities, and diversities.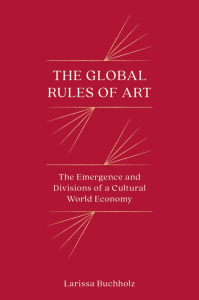 My second ongoing book project expands my interest in valorization by turning from the perspective of cultural mediation to consumption. Drawing from several months of field work in the Middle East, China and India, the project examines the cross-border formation of audiences and taste cultures through the lens of global art collectors.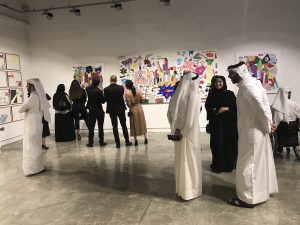 Globalizing Field Theory – Transnational/Global Theorizing
Based on insights from substantive research, my work engages with broader theoretical and methodological questions of transnational/global theorizing, and has made fundamental contributions to the development of global fields theory as a relatively new paradigm in global/transnational studies. My publications introduce the concept of "relative vertical autonomy" as a new angle to theorize national-global relations and propose a "multi-scalar" approach for theorizing  social fields beyond the boundaries of the nation-state. My work also offers arguments on how to extend Bourdieu's concepts to rethink the "center-periphery model" beyond world-systems analysis; refines the idea of "asymmetric interdependencies" from a field analytical perspective; and discusses the utility of analogical theorizing and causal mechanisms for transnational/global analysis.
For a Webinar on Transnational Theorizing, cf.:
Copyright © 2023 L. Buchholz